People & Purpose
One of the first consultancies of their kind, Sterling has exclusively served Houston nonprofits since 1988, equipping countless organizations that better our world with the tools they need to thrive. But consulting is abstract terrain. Without a tangible product, Sterling found themselves continually tasked with the challenge of communicating their value and vision, and they craved a brand identity that reflected the authority and personality of their deeply experienced (and highly engaging) team. Though instinctively humble, they knew their impact needed amplification. We worked together to capture their story and convey their expertise, without sacrificing the color and heart that make this brilliant group of women so beloved and effective as partners.
Services
Verbal Identity
Visual Identity
Writing
Website Design
Print System
Presentation Materials
Signage & Wayfinding
Text
Their official name was Sterling & Associates, named after founder Kim Sterling, but everyone referred to them as "Sterling." Simplifying their moniker focused attention on the promise of excellence inherent in their name and approach, while also future-proofing the brand for the next generation of Sterling leadership. A brand that champions the collective over the individual. The modified "t" in the wordmark nods to this spirit of transparency and collaboration.
Text
A palette of icons and shapes adds vibrancy and texture to the brand. Each icon is an abstract illustration of one of Sterling's self-defined brand values; the kaleidoscope pattern represents the summation of these values and their profound integration into Sterling's tight-knit culture.
Large + Small Image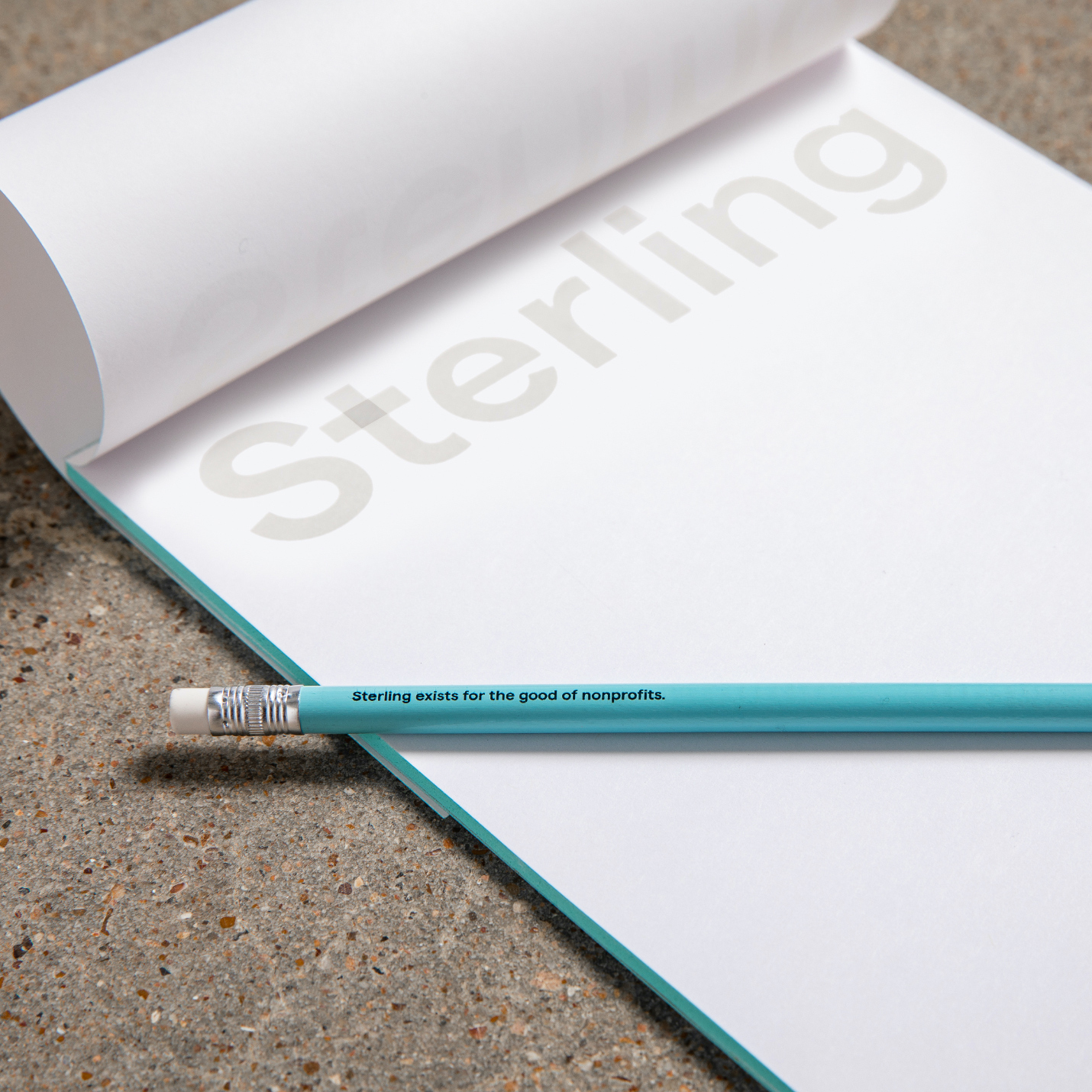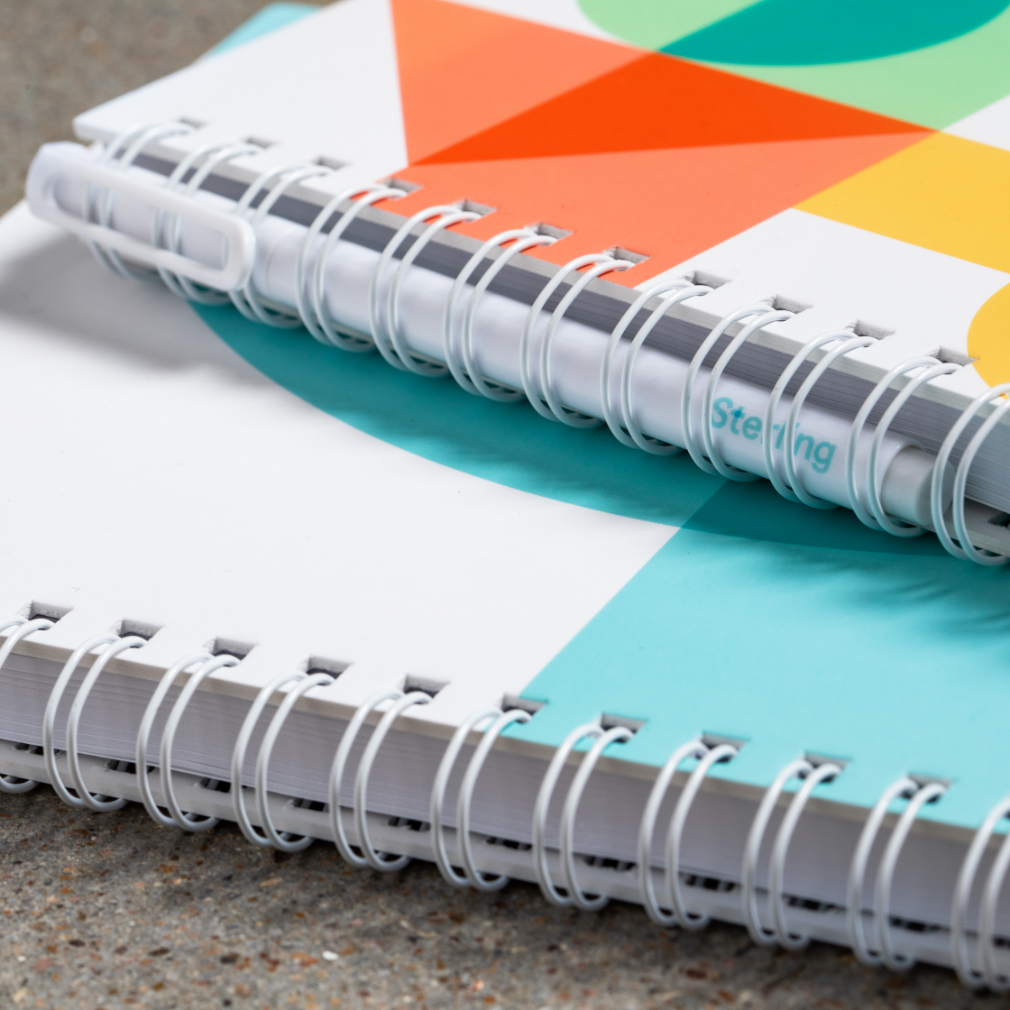 Small + Large Image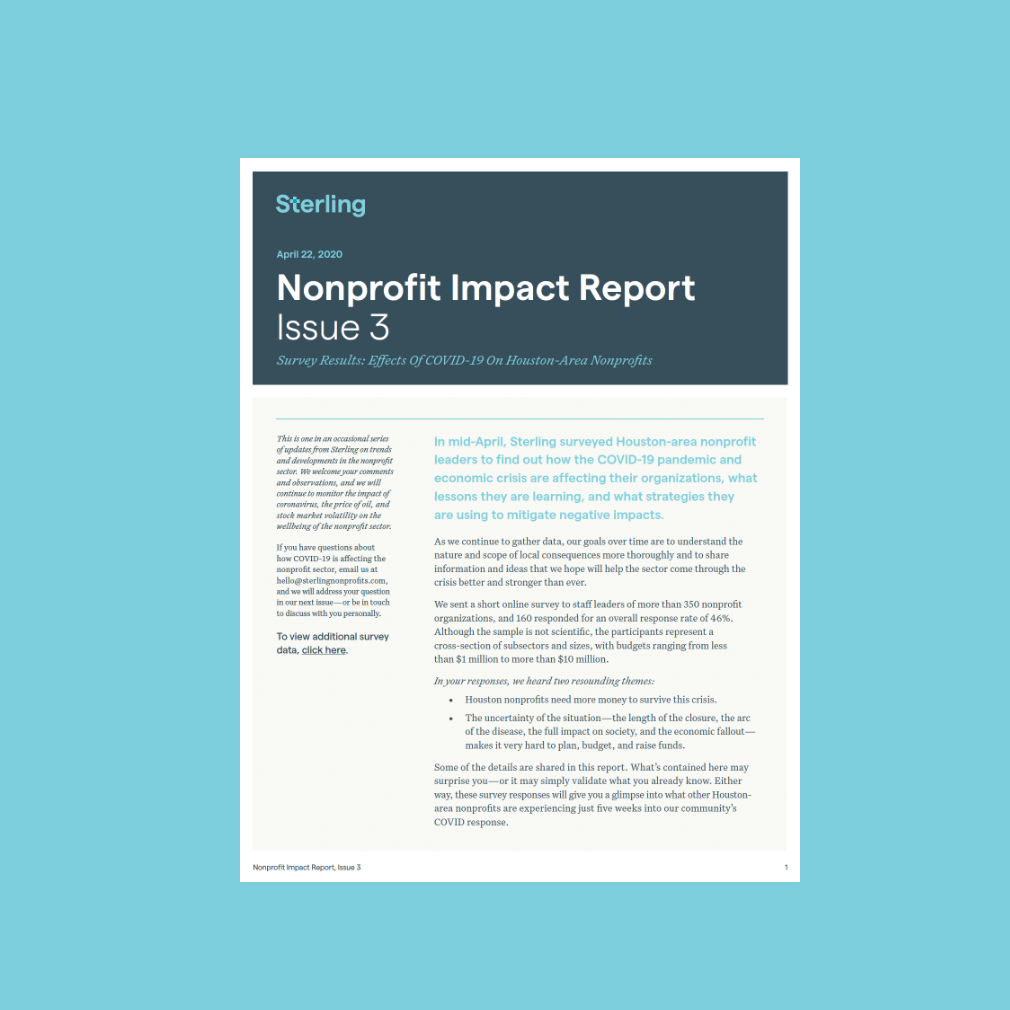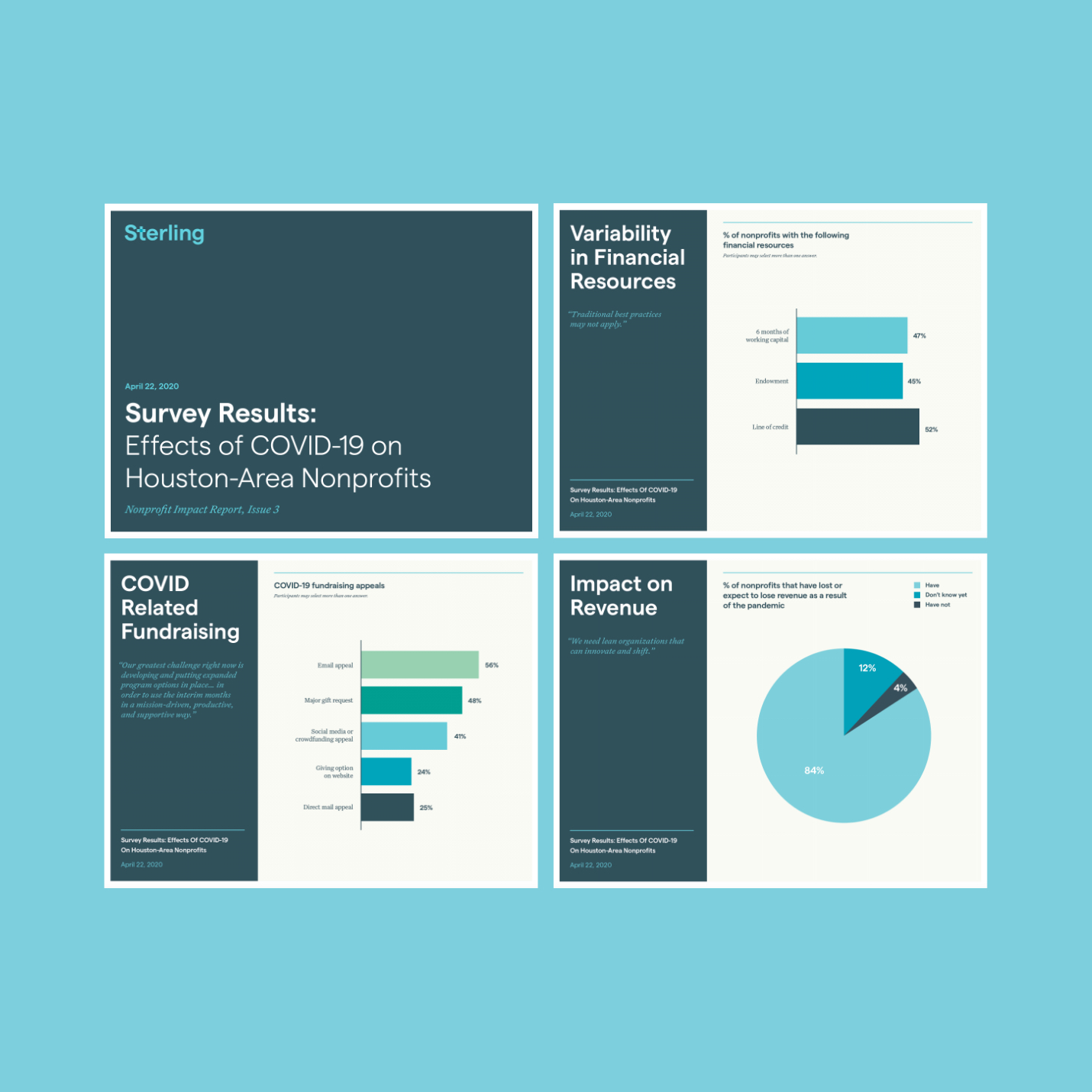 As a leader and resource in the nonprofit sector, Sterling frequently authors and distributes impact reports with updates and timely guidance. We helped design and edit a series of reports during the COVID-19 pandemic, which now serve as templates for future publications.
Text
I'm almost never at a loss for words, but when we launched our new brand I found it hard to express my appreciation for the absolute excellence of Principle's work or my gratitude to their team for capturing what we do and why it matters in a way that is beyond. I knew that they were something special, but little did I know just how amazing they could also make us feel about ourselves. Forever a fan, and more to follow!
Kim Sterling, Founder & President