People & Purpose
Goode Company is an iconic family of restaurants home-grown in Houston, Texas. Family-owned and -operated since 1977, Goode Co. has continued to serve Texas with an abundance of passion and delicious local cuisine. Their mission—to share and preserve the rich cooking traditions of Texas—has driven their expansion from one location to fifteen (and counting), across a variety of regional concepts. For a decade now, we've had the honor of working with Levi, the equally innovative son of restaurant founder and local legend, Jim Goode, as he carries on his family legacy and introduces ideas with a flair and flavor all his own. Our goal alongside him is actually quite parallel: to honor the company's deep roots and authentic voice while finding ways to evolve and shape the brand to thrive in a modern world.
Services
Verbal Identity
Visual Identity
Writing
Website Design
Print System
Presentation Materials
Signage & Wayfinding
Merch System
Brand Guidelines
Campaign Development
Naming
Partners
Jessica Hische
Kudos NYC
Jody Horton
Ken Mathei
Joybrush Signs
Mike Guillory
Terry Vine
Text
Naturally, we began with dessert. Storytelling is at the heart of the Goode Co. brand, as their menus are inspired by the memories and dishes that have been passed down through five generations. Perhaps even more beloved than their BBQ is their grandmother's Brazos Bottom Pecan Pie, which sells by the slice in their restaurants and ships by the thousands every year to folks around the globe. The small letterpress insert that rests atop the pie was our first opportunity to tell their story.
Large + Small Image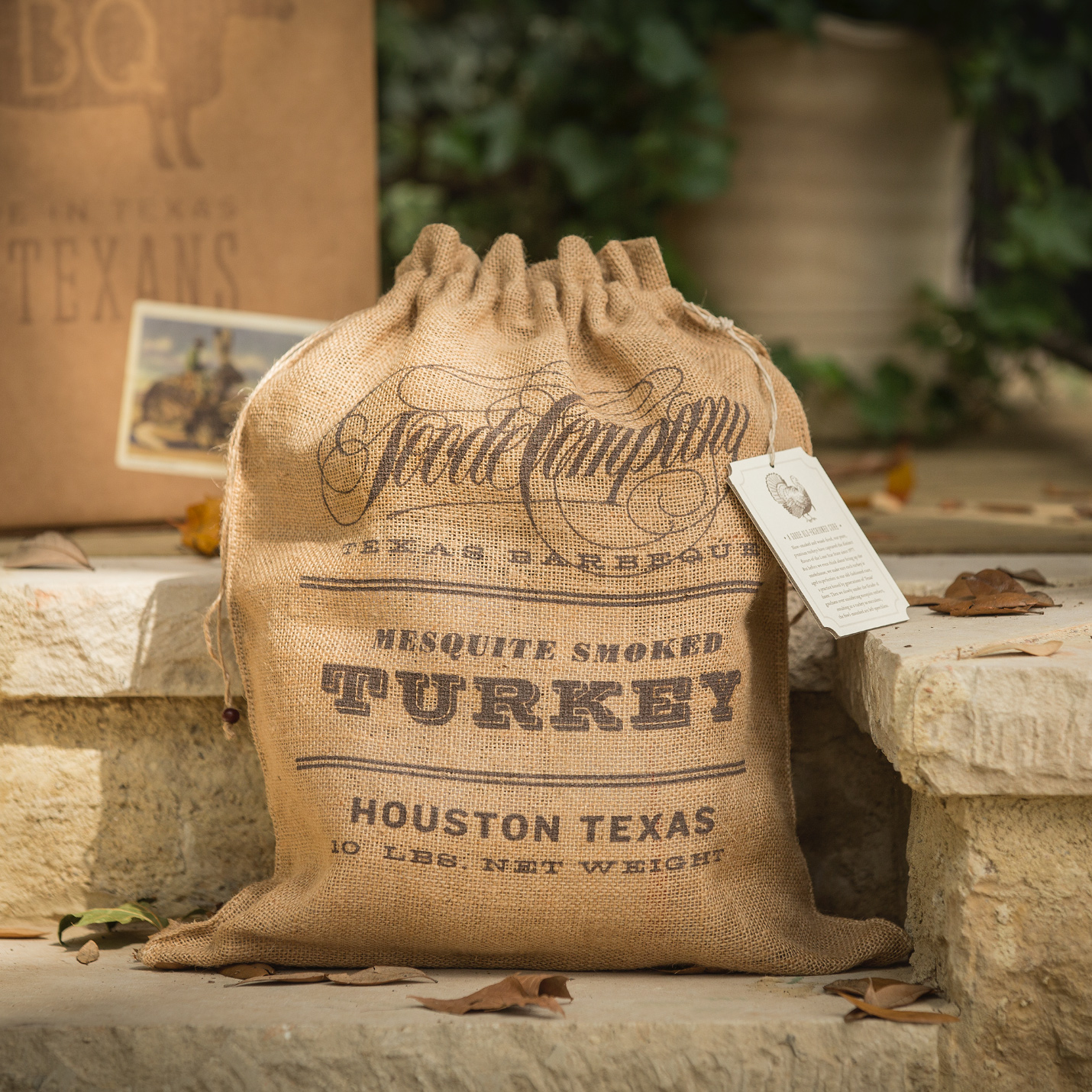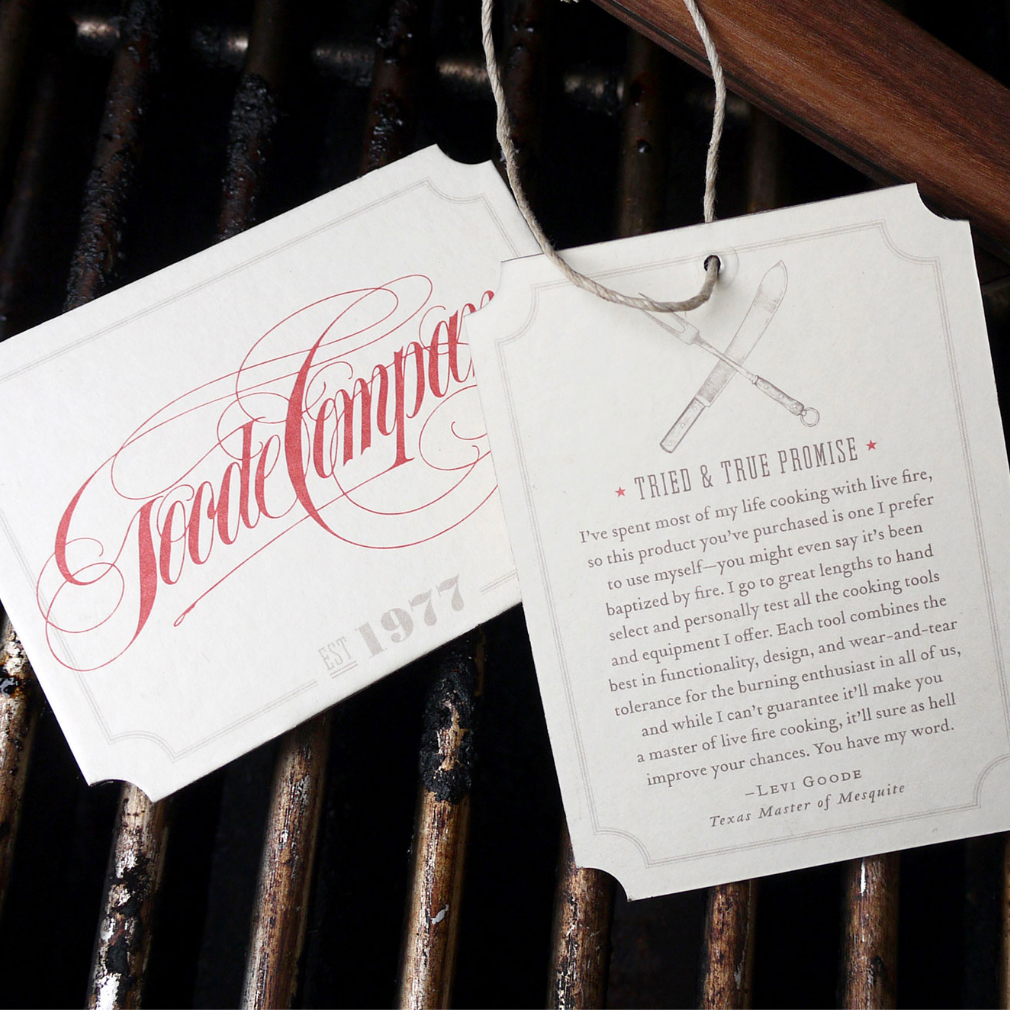 Text
Texture is another critical tool in the Goode Co. kit of parts, from burlap and twine to the playground of typography that echoes the richness and character of the brand voice. We looked for different ways to surface special elements that had been buried for years—in particular, the original calligraphic logotype penned by Jim Goode himself (whose career was in art direction before it shifted to smoke). The discovery of this heritage mark would become both the impetus and the cornerstone for the new scripted logotype we later crafted, with the help of lettering maven Jessica Hische.
Text
This Goode Co. stylized script, with its clean form and classic swashes, evokes the nostalgic appeal of a company steeped in tradition while serving as the flexible foundation for a robust brand architecture.
Text
What makes the Goode family's cooking and their restaurants so special is what makes them so Texan—they are not just "this thing" or "that thing" but a lifetime layering of flavors and influences that point intimately to specific people, places, memories, and rituals that run deep through their family and heritage—coastal waters and the cajun heartland, crackling campfires and cooking al carbon. They don't just serve Texas food as bona fide ambassadors, they serve Texas people and the Texas way. They serve Texas as an idea.
Text
The verbal platform "We Serve Texas" positions Goode Co. as a lifestyle brand and authority as they continue to deepen their presence across restaurant and retail experiences, dance hall and event spaces, and more.
Text
To further organize and highlight the rich pieces of their history and how they've inspired the concepts the Goodes have introduced over the years, we introduced four narrative "buckets" that showcase (quasi-regionally) the intermingling cultures and cuisines that define this quintessentially Texas family.
Small + Large Image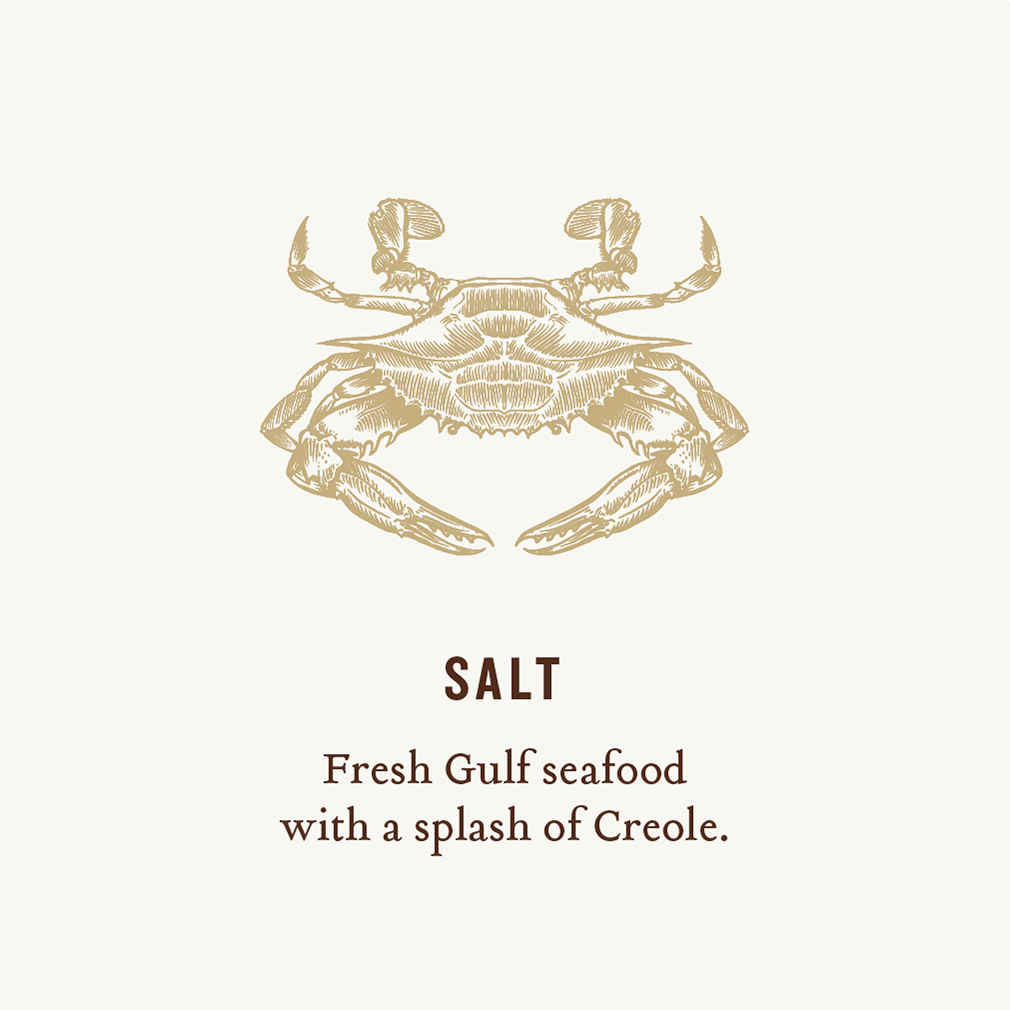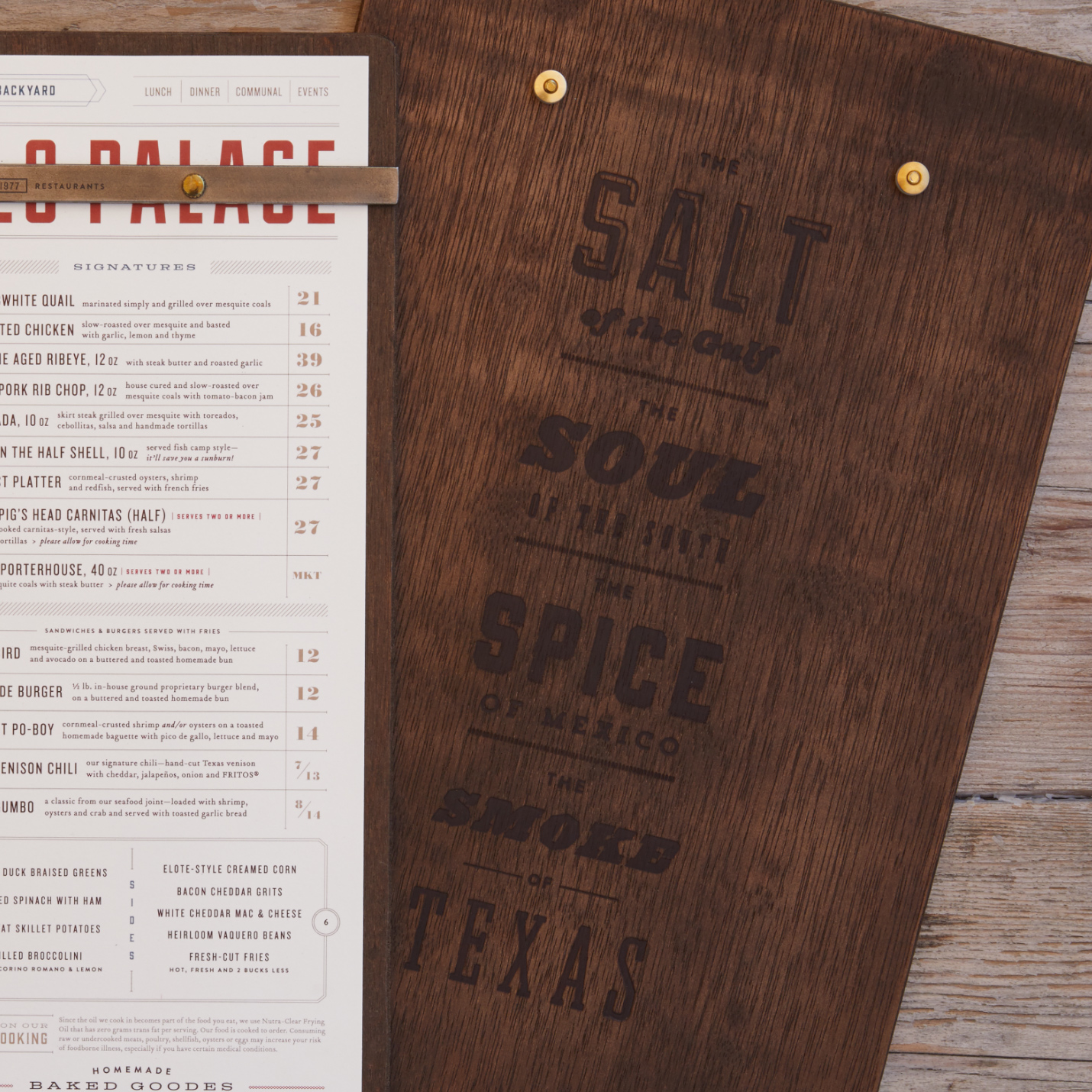 Salt. Soul. Spice. Smoke.
Text
Goode's main website serves as an anchor for their robust family of brands, doubling as a home for their story and a portal to their e-commerce, event, and restaurant websites.
Text
The master site also guides the flexible design of the other concept sites, so that they feel tied together as a collective but remain expressive (and easily updatable) as individual brands.
Text
As Goode's offerings expand over the years, so too do their packaging and merch systems. The longer we link arms with this incredible crew, the more fun we seem to have. We're proud to say we've been partners for more than ten years now—keeping a Goode thing going.
Large + Small Image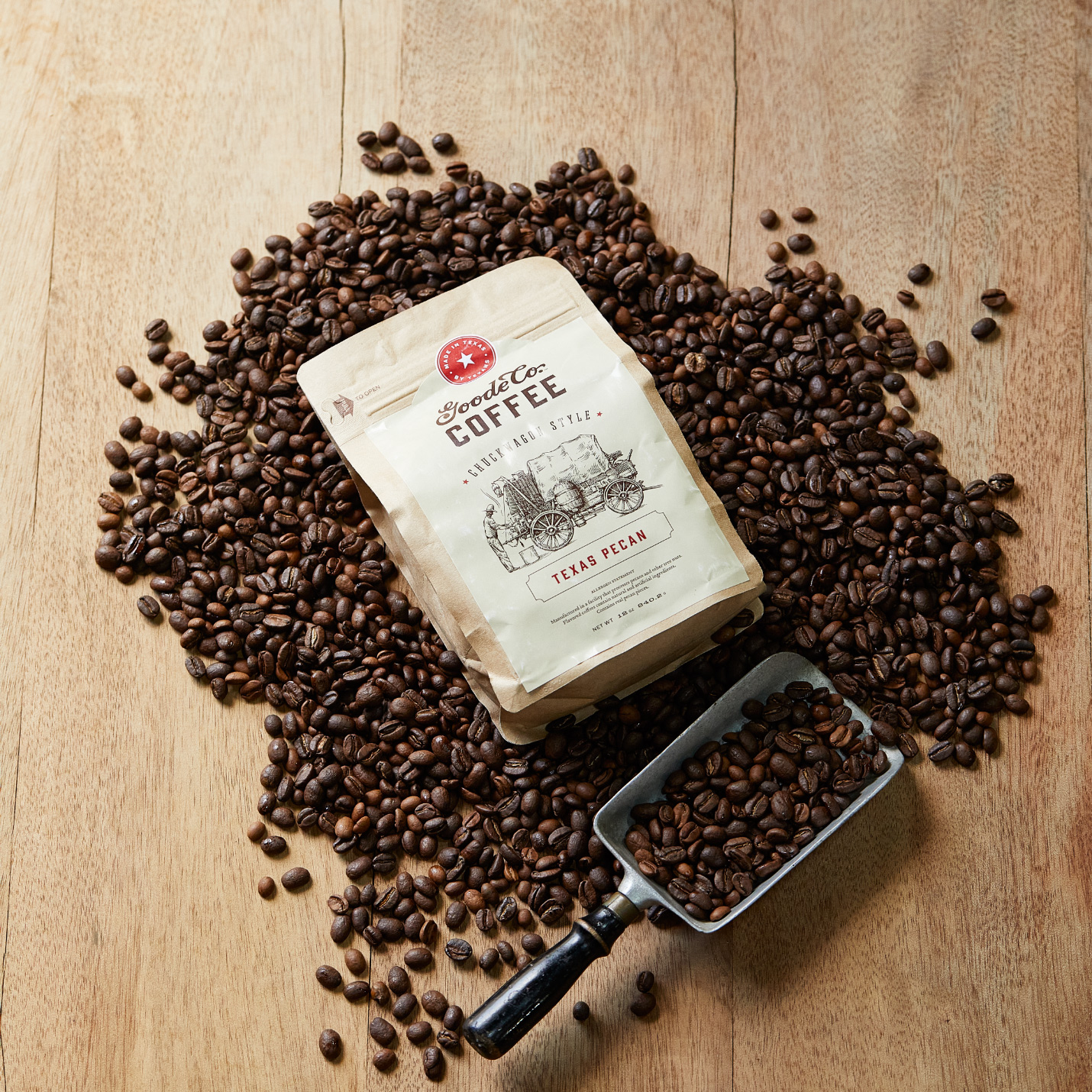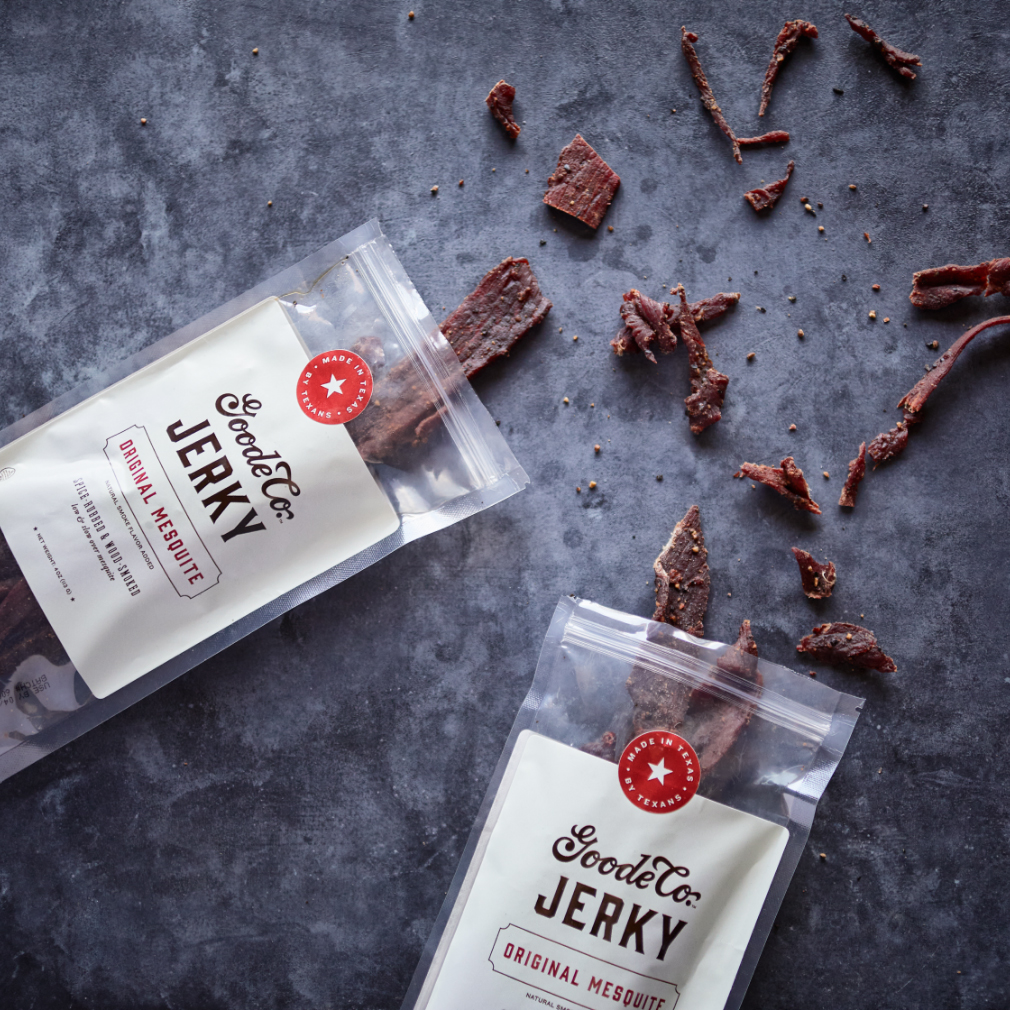 Text
What started with a pecan pie dropped off at a neighboring business has grown into a solid, mutually beneficial relationship. I've watched Principle evolve from a one-person shop to what it is today: a carefully curated team of creative specialists with wide-ranging expertise. Unlike other groups that rely solely upon their own experiences as a filter, Ally and her team use the true intention of the brand as a filter. They see things from our unique point of view and are genuine students of our brand. That's why, a decade after that pecan pie opened the door to collaboration, we continue to rely on Principle to help Goode Company tell its story.
Levi Goode, Founder & Master of Mesquite
Explore other Goode Company projects.